PANDPAC
Please donate to the Pennsylvania Academy of Nutrition and Dietetics PAC today! Your donation helps support state legislators who are pro-nutrition, food, and health.
The easiest way to get involved in political action with PAND is to make a contribution to PANDPAC. There are several ways to donate:
Cash or Check: Donate in-person at your next district meeting or PAND sponsored event (see below for mailing address)
Attend PANDPAC Laughraiser 2023 (live!) at AME on April 21st (Buy tickets here)
Or Buy a bottle of wine during AME at PANDPAC's Wine Pull 2023 (details to come)
---
PANDPAC at AME 2023!!
Laughter is the best medicine! Come get your dose at the PANDPAC's 4th Annual Laughraiser 2023!!
Click HERE to Register!
We are proud to showcase some side-splitting local talent, Teresa Logan, Matty Malloy, and our very own Lisa Jones and Micki Orlowsky as our emcee.
Date: Friday, April 21st
Time: 7:30-9pm
Location: South Pointe Golf Club, 360 Southpointe Blvd, Canonsburg, PA 15317
Ticket Cost: $35
Side effects of attending this Laughraiser may include a stronger immune system, a boost to your mood, a reduction in stress hormones, and a greater connection to your fellow dietitians! Don't miss out! Buy your ticket today! Click here to purchase tickets.
Note: All proceeds collected will be donated to the Pennsylvania Academy of Nutrition and Dietetics Political Action Committee. All donations are voluntary and are not tax deductible.
The Lineup: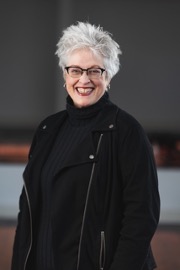 Headliner
Theresa Logan
Teresa Roberts Logan is an award-winning standup comic and cartoonist. She has been a featured comic on such comedy shows as A&E's "Evening at the Improv," and "Comedy on the Road," and has also made comedy appearances on HBO, The Comedy Channel, and The Food Network. She has been a regular featured comic at clubs such as CATCH A RISING STAR Las Vegas, ZANIES Chicago, and COMEDY WORKS Denver. She has also been featured performer at COMIC STRIP LIVE and GOTHAM COMEDY CLUB in NYC. She is acclaimed for her clean comedy, edgy style, and improv work with live audiences. In clubs and theaters, she has opened for Jerry Seinfeld, Ellen DeGeneres, Drew Carey, Dana Carvey, and Kevin Nealon.
"She's the Meryl Streep of comedy." - Rich Jeni
"A comedy pro." - The Rocky Mountain News
"Hilarious." - The Denver Post
"Teresa is Flannery O'Connor meets Joan Rivers." - Tom Leopold (Seinfeld, Will and Grace, Cheers)
Teresa now makes her home in Pittsburgh, where her husband trains actors, and she ponders the bus schedule.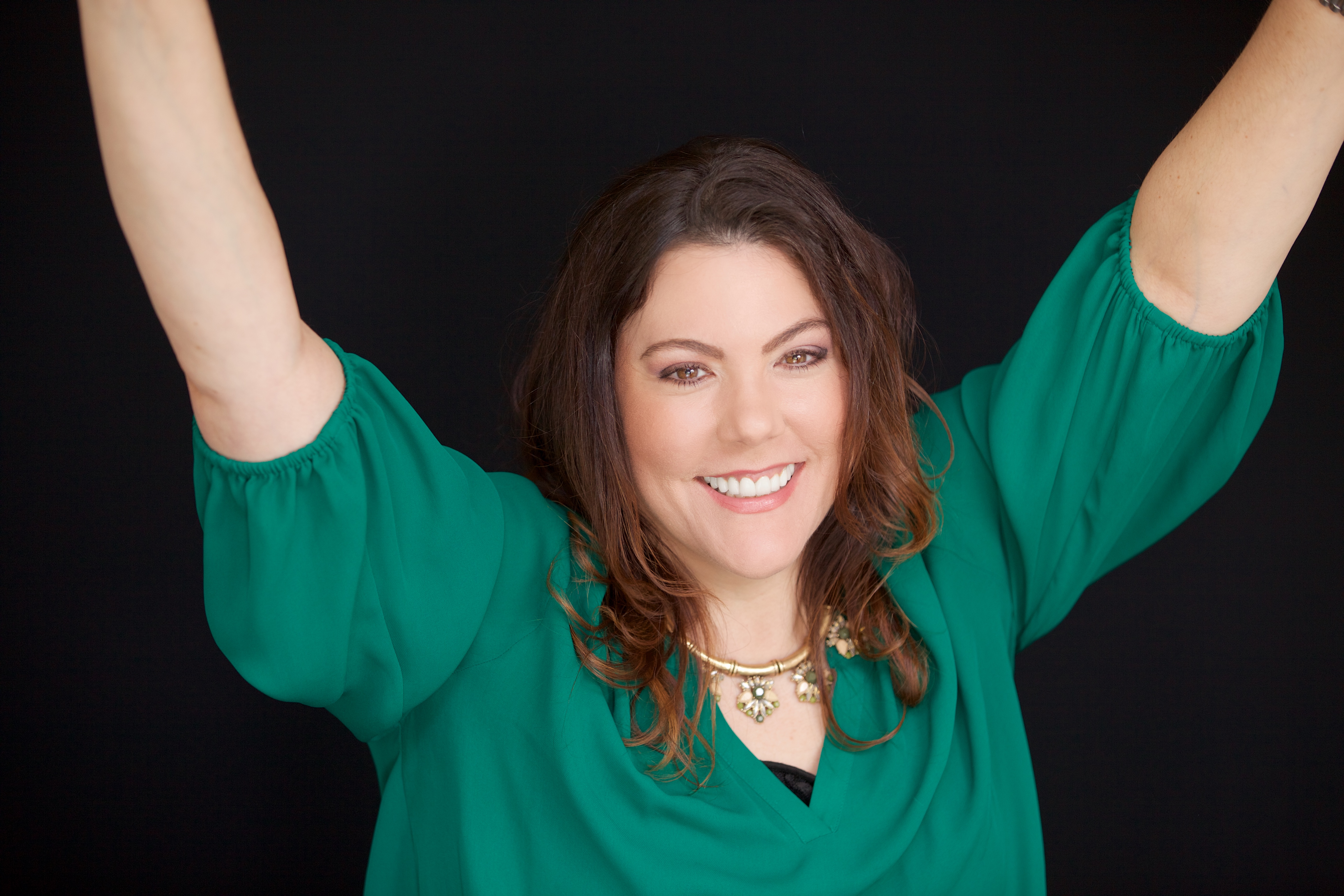 Lisa Jones
Lisa Jones, MA, RDN, LDN, FAND, is a Philadelphia-based, award-winning Registered Dietitian Nutritionist, funny speaker, and stand-up comedienne. She is not just mildly amusing—she is really funny. Lisa was bit by the comedy-bug at a young age, entertaining her family at the dinner table with knock-knock jokes. Soon she discovered SNL and would memorize many bits and made her siblings perform them.
Lisa has experience in improvisation, sketch, and stand-up comedy. She has performed at Shubin Theatre, Flappers, Helium, Boston Comedy Festival, and many other venues in and around the Tri-state area.
When she is not performing in comedy shows, Lisa is an entrepreneur and owner of Lisa Jones LIVE. She is a keynote speaker and author specializing in using humor to connect with audiences. Lisa has a Master of Arts in Nutrition Education from Immaculata University and a Bachelor of Science in Dietetics from West Virginia University. In 2014, Lisa was recognized as Outstanding Dietitian of the Year by the Pennsylvania Academy of Nutrition and Dietetics, the highest honor bestowed upon a Pennsylvania Dietitian.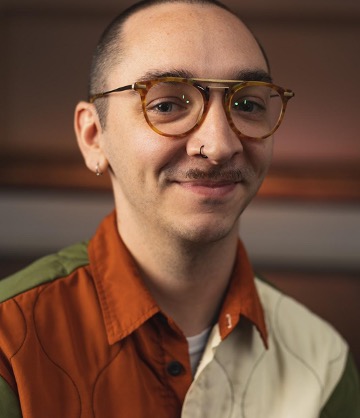 Matty Malloy
Matty Malloy is a Pittsburgh-based comedian and producer. From little church boy to adult man about town, he aims to push the gay agenda through comedy. Matty hosts an open mic and monthly showcase at Bigham Tavern and is also a member of Steel City Arts Foundation. He can also be seen regularly on The Burgh Bus leading rides throughout Pittsburgh. Matty has appeared at Arcade Comedy Theater, Slapsticks Comedy Club, Bottlerocket Social Hall, and the Pittsburgh Improv. He has opened for Julia Shiplett, Steve Hofstetter, and Annie Lederman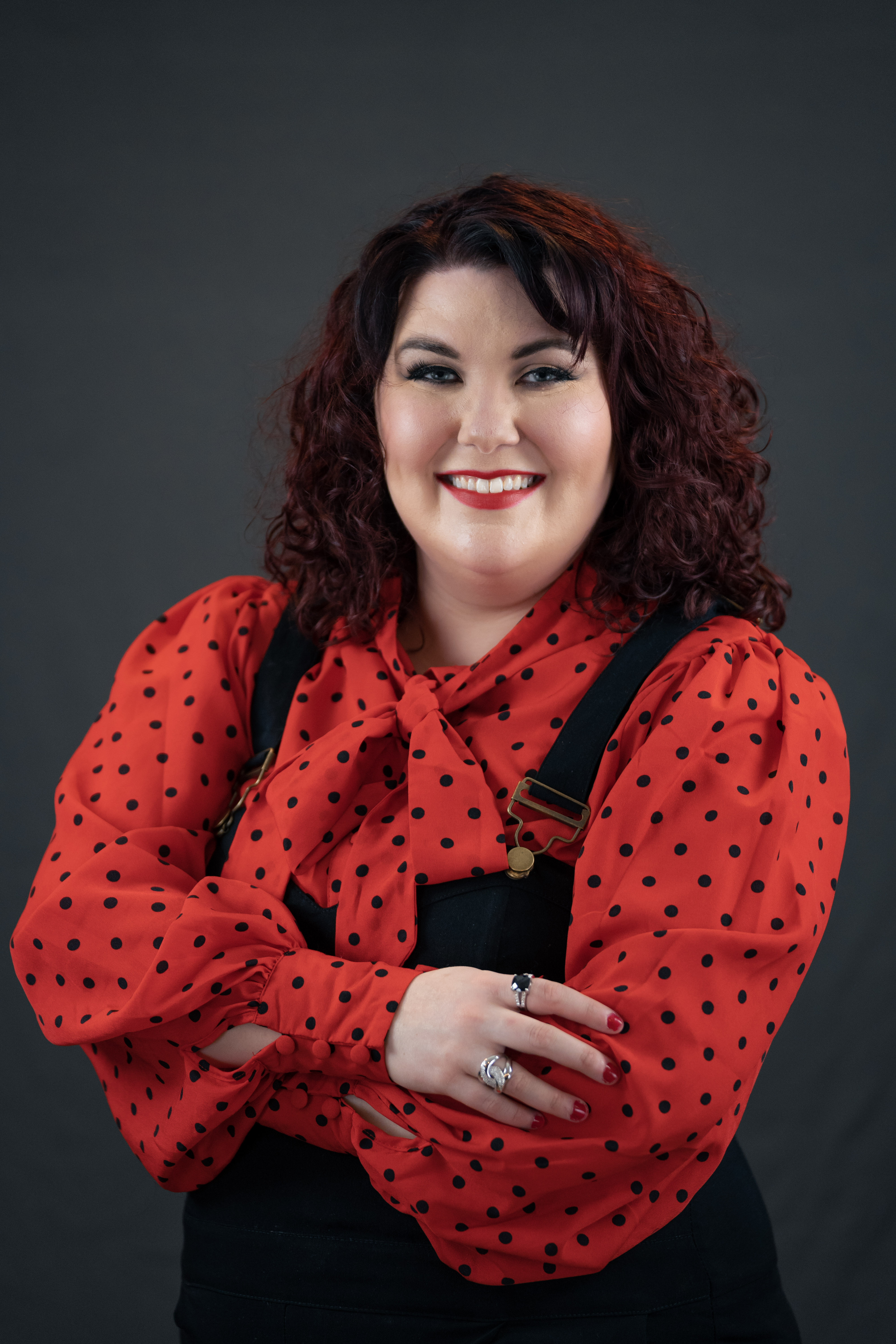 MC
Micki Orlowsky
Micheline Orlowsky, who usually goes by Micki, may sound familiar. You may recognize her because she currently is the PAND President. She is active within the dietetics community and has served as Northeast PA Academy of Nutrition and Dietetics Past-President, President, President-Elect, Professional Education Chair and Professional Education Chair-Elect, and Career Paths Panel Coordinator, on the Board of the PA Academy of Nutrition and Dietetics Political Action Committee as Chair-Elect, and was the State Volunteer Chair for the Academy of Nutrition and Dietetics National Food and Nutrition Conference and Expo in Philadelphia in 2019. She also received the Emerging Dietetic Leader Award in 2021. However, you'll be seeing a whole new side as she serves as the emcee for the 3rd annual PAND PAC Laughraiser. Micki started her comedic journey late in life in May 2019 by becoming involved with Scranton Improv and Comedy. She has performed in several live showcases and jams as an improv performer and is well known within the group for creating eccentric characters. However, the pandemic put a lot of live performing on pause so during quarantine she decided to dabble in stand-up comedy writing and performed virtually with her peers. She also became a member of the Laugh Collective Improv group and virtually performed with them at last year's PAND PAC 2nd annual Laughraiser. She is looking forward to hosting the event and hopes you all will enjoy laughing your socks off while supporting a very important cause to support our legislative efforts.
Note: All proceeds collected will be donated to the Pennsylvania Academy of Nutrition and Dietetics Political Action Committee; all donations are voluntary and are not tax deductible.
---
Wine Pull is back…Non-Alcoholic Options too!!!
Are you planning on grabbing a drink with friends and colleagues at AME 2023? We've got you covered! Grab a few friends and a bottle of wine from PANDPAC's wine pull and connect over conversation. Want to join the fun and skip the alcohol? No problem! Options like Seedlip non alcoholic spirits and alcohol-free wines are available to be pulled!
Sales will begin at the PANDPAC booth on Thursday, April 20th and end on Friday, April 21st at 4:40pm.
Buy a ticket, get a bottle of wine of your choice!
Tickets are $20 each (1 ticket redeemed per bottle)
Tickets can be redeemed on Friday from 4:45-5:30 pm at the PANDPAC Booth
Wine pull redemption is on a first come, first serve basis, so come early! Earlier times may be available based on donor VIP status.

Don't miss out on this bargain happy hour and chance to support your PANDPAC!
Note: All proceeds collected will be donated to the Pennsylvania Academy of Nutrition and Dietetics Political Action Committee; all donations are voluntary and are not tax deductible.
---
Each and every donation is critical to the promotion and success of nutrition policies in Pennsylvania; your contribution makes a significant difference and is greatly appreciated!
Please note: donations made to PANDPAC are voluntary and are not tax deductible.
MEET THE PANDPAC BOARD:
Chairperson – Beth Chiodo, MS, RDN, LDN, CHWC
Chairperson Elect – Vacant

Secretary – Melissa Kline

Treasurer – Beth Kassalen, Kassalen Meetings and Events
Trustees (district representation):
Beth Chiodo, MS, RD, LDN, CHWC (Philly AND)
Karen Kruza, MPH, RDN, LDN (Philly AND)
Maren Callahan, MS Ed, RDN, CSR, LDN (NEAND)
Martine Scannavino, DHSc, RDN, LDN, FAND (LVDA)
Missy Kline, MS, RD, LDN, CNSC (PittAND)
Alyssa Weinfurther, MS, RD, CSO, LDN (PittAND)
JOIN US!
We are looking for PANDPAC trustees from the NWPA and CPAND districts.
If you have an interest in serving on the PANDPAC Committee, please contact the Chairperson by email at pandpac1@gmail.com.
FAQ
What is a PAC?
PANDPAC is the political action committee for the Pennsylvania Academy of Nutrition and Dietetics. The PAC is made up of RDN professionals that represent different regions of Pennsylvania. We channel contributions to election campaigns of political candidates and political committees who have demonstrated interest and understanding in the views and goals of the committee and the Academy.
Why donate to the PANDPAC?
Your support of PANDPAC helps to connect us with Pennsylvania members of the Pennsylvania General Assembly, providing us with the opportunity to advocate for our patients and nutrition related policies, such as the Dietitian Nutritionist Bill.
Can I mail a check donation?
Absolutely! If you prefer writing a check, make payable to PANDPAC and mail it to:
PANDPAC c/o Milliron Goodman, LLC
200 North Third St., Suite 1500
Harrisburg, PA 17101
Note:
If the donation is between $50.01-$250 please include your name and home address. Any donation above $250 must additionally include your employer and employer's address.
Thank you to our Current PANDPAC contributors!
CONTACT US
For questions or information regarding the PANDPAC, please contact:Beth Chiodo, PANDPAC Chair at pandpac1@gmail.com.
MY VOICE. MY PROFESSION. MY PANDPAC.
PANDPAC Annual Contribution Levels and Benefits
Are you a PANDPAC member? As a THANK YOU for your annual contributions and helping us to support nutrition legislation and licensure initiatives for dietitians, you are eligible for the following benefits:
| | | | | | |
| --- | --- | --- | --- | --- | --- |
| Annual Benefits* | Friend ($1-$49) | Supporter ($50-$99) | Leader ($100-$249) | Visionary ($250-$499) | Legacy (>$500) |
| Thank you from the PANDPAC board | ✔ | ✔ | ✔ | ✔ | ✔ |
| Name recognition at PAND meetings and events | ✔ | ✔ | ✔ | ✔ | ✔ |
| Opportunities to attend events with candidates and legislators | ✔ | ✔ | ✔ | ✔ | ✔ |
| Name recognition on the PANDPAC website and digital communications | | ✔ | ✔ | ✔ | ✔ |
| 2023 Laughraiser VIP Seating | | | ✔ | ✔ | ✔ |
| Premier early access to the PANDPAC's AME Wine Pull | | | ✔ | ✔ | ✔ |
| AME Thank You Gift | | | | ✔ | ✔ |
| Exclusive invitational to PANDPAC board meeting | | | | ✔ | ✔ |
| Special individual acknowledgment and recognition | | | | ✔ | ✔ |
| Free 2023 Laughraiser ticket | | | | | ✔ |
| Exclusive pre-show Meet and Greet with Laughraiser performers | | | | | ✔ |
| Free bottle of wine from AME Wine Pull 2023 | | | | | ✔ |
*Contribution levels are calculated by the previous calendar year thru 4/15/23; access more benefits by donating early.
PANDPAC Contribution Level Descriptions:
Legacy
Making a PANDPAC contribution of at least $500 per year (only $1.50 per day) includes all the benefits of the Friend, Supporter, Leader, and Visionary levels AND:
Free 2023 Laughraiser ticket
Exclusive pre-show Meet and Greet with Laughraiser event talent
Free bottle of wine from AME Wine Pull 2023
Visionary
Making a PANDPAC contribution of at least $250 per year (only $0.75 per day) includes all the benefits of the Friend, Supporter, and Leader levels AND:
AME Thank You Gift
Exclusive invitational to PANDPAC board meetings
Special individual acknowledgment and recognition
Leader
Making a PANDPAC contribution of at least $100 per year (only $0.30 per day) includes all the benefits of the Friend and Supporter levels AND:
2023 Laughraiser VIP Seating
Premier early access to the PANDPAC's AME Wine Pull
Supporter
Making a PANDPAC contribution of at least $50 per year (only $0.15 per day) includes all the Friends benefits AND:
Recognition on the PANDPAC website and digital communications
Friend
Making a PANDPAC contribution of any amount includes:
Thank you from the PANDPAC board
Recognition at PAND meetings and events
Opportunities to attend events with candidates and legislators